Solar Power System Solar Power Systems includes Solar Panels, Solar Controller, Pure Sine Wave Inverter Plus AC back up charger and cables for panel. System without battery as these may be better to purchase locally, since the battery is very bulky and weight for transport. We can supply batteries upon request. The beauty of our system is you can upgrade if and when you need to increase your energy needs.
1. Warranty: 5 years for the total system excluding battery's. Solar Panels 25 years, 80% performance.
2. Order Payment:50% when order is placed, balance of 50% when order is ready to and clean on board Copy Bill of Lading is received.
3. Delivery lead time: 7/10 working days after receipt of first payment. 4. Price validity: 30 days. Full container order 20% discount
5. Sample Order is available for evaluation purpose. BOX cost extra. Sample payment is T / T in advance.

Solar power system can make electricity power from sunshine, it's totally free energy. The system is with inner charger and automatic switch, when power off it can switch automatically and take use off battery power to run load, when power on it also can switch automatically and take use of main power .at the same time charging battery.and BPS solar system not only have solar power system function , also have UPS function. when solar power not enouch , you can use UPS power as well. also the solar UPS can connect with grid electricity.

System Characteristic

All Systems have LCD digital display which allows you to see the system working, (eg) Charge data, System voltage, Daily power consumption and temperature.
All type of BPS system both has AC and DC output. Also have AC back up charger function.
All system have inner charger and automatic switch , If mains power goes off the system will switch automatically over to battery power, When mains power resumes the system will switch back automatically. The battery's will resume recharging automatically.
All inverters are Pure Sine Wave inverters. This allows the use of Air Conditioners and refrigerators without any problem.
Each component has a single chip detector. This protects the system from Overloads, Low Voltage and Under Voltage (alarm) Over Heating, Short circuit, Reverse Polarity.
Your system can be updated very easily. Just by adding extra components your system will increase power capacity.
Battery optional, you can purchase from us or locally.
Simple to install , just follow installation instructions.
Our System offers Cutting Edge Technology, State of the Art Quality with Greater Functionality than our competitors, at Competitive prices.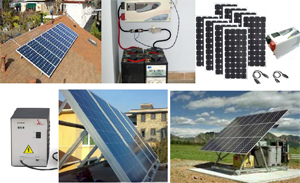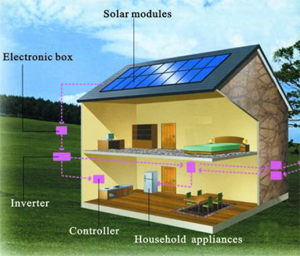 Solar Power System BPS-100W to 20000S Details
Plz. Refer Instruction Manual to know How to Use